Saturday evening, Ben DiScipio and I enjoyed ourselves at the Hyde Park Main Streets 2016 Sock Hop, accompanied by our lovely wives! It was nice to see Mayor Walsh and Councilman Tim McCarthy and the wonderful people of Hyde Park. There was a great band and lots of dancing…some wonderful food…tables of fun items to bid on and the live auction.
We were lucky enough to win a few items, danced and enjoyed ourselves… Looking forward to meeting more of the people from Hyde Park in the coming months as we explore some of the ways that we can become a part of the neighborhood surrounding our 1725 Hyde Park Ave project.
We look forward to being a positive part of this vibrant community!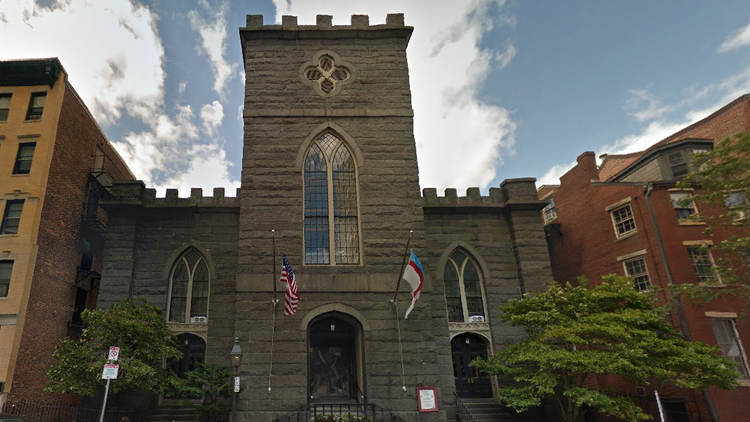 Well, this evening, we had a meeting with neighbors of our Bowdoin Church project to explain what we want to do with the existing back door and possible handicap access. The meeting went well. People were very friendly and came prepared with valid concerns. I hope that our explanation helped to ease their concerns. We're very much looking forward to the development of this project. It holds great promise for the neighborhood....
This space will be used for blog entries by our Owner and CEO, Jan Steenbrugge. The subject could range from the real estate market in Boston to the music and arts scene in Boston, nationally, or worldwide.
Feel free to bookmark this page or subscribe to the RSS feed...
For us, this is a must-read....hope you feel the same!

Top